The Magical Glass Pumpkin Patch is Back
Join us at Los Gatos High School
One Weekend Only | Opens EARLY at 9am!
Saturday, October 2 | 9am – 5pm
Sunday, October 3 | 9am – 3pm
Viewing only on Friday October 1 | 5pm – 7pm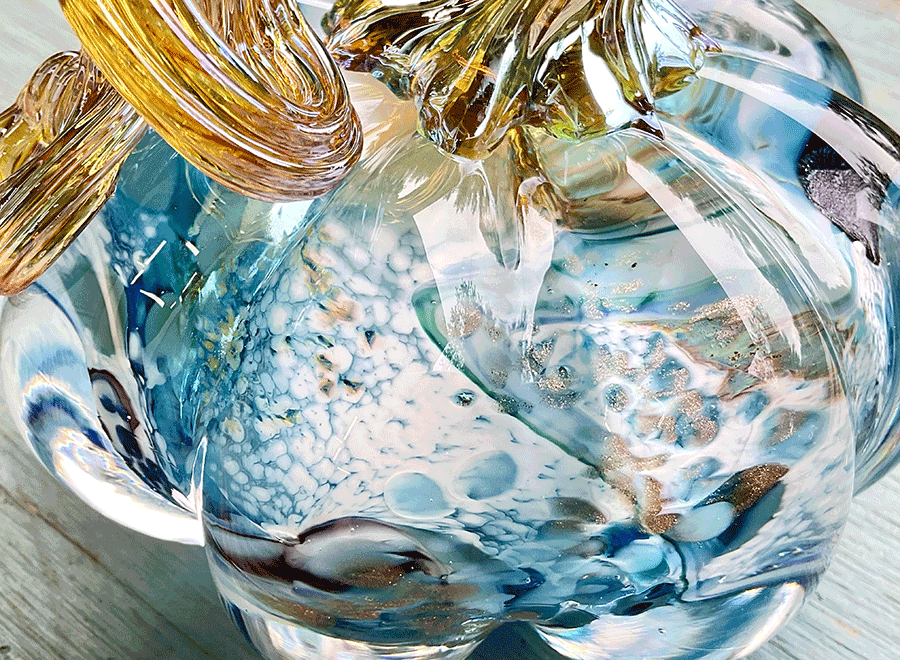 Three thousand glass pumpkins handmade by local glass artists, for show and sale on the lawn of Los Gatos High School. Come early for best selection!
10 Reasons to Attend the Magical Glass Pumpkin Patch
Thousands of locally-made art glass pumpkins. All for exhibit and for sale on the lawn of LGHS.
Support local artists and local art programs. Over $250,000 raised for LGHS programs in need! Learn more
Make a day of it. Enjoy a day in historic downtown Los Gatos with friends and family.
Meet the artists! Phenomenal Bay Area glass artists – See artist bios
You'll find prices for all budgets. Prices start at $25; Visa/MC accepted. Admission is free.
Enjoy a community experience. Come experience a community tradition.
Get autumn decorating ideas.
Start your own unique art collection.
Do your holiday shopping early. Gift wrapping is free!
Enjoy a family friendly activity. Kids are welcome!

Hand-blown Glass Pumpkins — and More