A huge thank you to the dedicated glass art fans and to all the local artists and volunteers who make this event so much fun.  Your support during the pandemic has been wonderful and our 2021 event was another great success.
We look forward to seeing you all again in 2022.
To avoid missing out on future events subscribe to our pumpkin patch updates.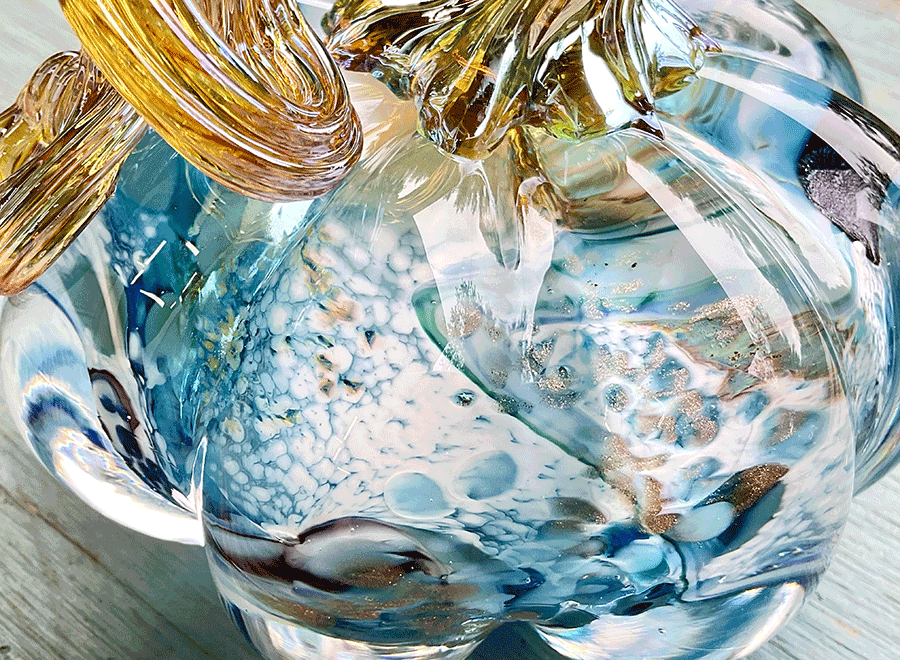 Three thousand glass pumpkins handmade by local glass artists, for show and sale on the lawn of Los Gatos High School. Come early for best selection!
10 Reasons to Attend the Magical Glass Pumpkin Patch
Thousands of locally-made art glass pumpkins. All for exhibit and for sale on the lawn of LGHS.
Support local artists and local art programs. Over $250,000 raised for LGHS programs in need! Learn more
Make a day of it. Enjoy a day in historic downtown Los Gatos with friends and family.
Meet the artists! Phenomenal Bay Area glass artists – See artist bios
You'll find prices for all budgets. Prices start at $25; Visa/MC accepted. Admission is free.
Enjoy a community experience. Come experience a community tradition.
Get autumn decorating ideas.
Start your own unique art collection.
Do your holiday shopping early. Gift wrapping is free!
Enjoy a family friendly activity. Kids are welcome!

Hand-blown Glass Pumpkins — and More